5 Insanely Good Taco Shops in Fort Worth Texas
When it comes to trendy food, no dish is hotter right now than the taco. From street vendors to chain restaurants and everywhere in between, new taco shops are opening up left and right – and for good reason. Nothing tastes better on a summer day than a flour tortilla wrapped around fresh meats and veggies (and, at least for me, a bit of pico de gallo on top).
Texas is famous for its unique blend of cultures, and that blend is shown in its cuisine. Tex-Mex restaurants can be found in every town in the Lone Star State, and all of them offer their own version of the taco. Fort Worth is no exception to this rule – great taco places are everywhere, especially in the downtown area and near the TCU campus, where college students gobble up tacos like they're going out of style. Here are the top five incredibly awesome taco places in Fort Worth:
1.  Fuzzy's Tacos (2917 W Berry Street fuzzystacoshop.com)
Fuzzy's Tacos are popular amongst TCU students for three simple reasons: they're delicious, the service is quick, and they're insanely cheap. You can't get much better than that. Fuzzy's offers street-style tacos, which means they're a little smaller than the average offering, but you can buy three for under $5, so you'll fill up easily without emptying your wallet. According to their website, they've expanded to over 70 locations, but the original shop is still there on Berry Street, and if you're going to visit Fuzzy's, you might as well see where it all began.
2. Torchy's Tacos (928 Northton Street torchystacos.com)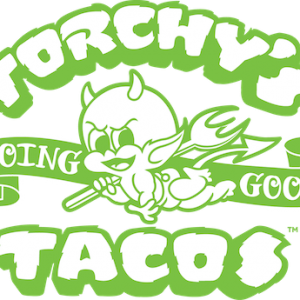 Torchy's is a growing franchise based out of Austin that aims to offer, as their company slogan says, "damn good tacos,"and that's precisely what you'll find. With fresh ingredients, unique combinations, and a relaxed atmosphere, Torchy's combines tasty tacos with a highly enjoyable dining experience. A recommendation: try the "Trailer Park Taco."It's out-of-this-world good.
3. Salsa Limón (929 University Drive salsalimon.com)
Salsa Limón has three locations across Fort Worth, all placing an emphasis on authentic Mexican cooking. If you're looking for a taco that strays to the "Mex"side of "Tex-Mex,"then you've found the right place. With "unapologetically Mexico City style tacos"that offer fillings like barbacoa (braised beef with herbs) and pastor (roasted pork shoulder), you won't find this level of dedication to the art of the street taco anywhere else. And even with these lofty-sounding names for their dishes, Salsa Limón is staggeringly cheap – a barbacoa taco is only $2.50. Get down to Salsa Limón immediately and discover how tacos are meant to taste.
4. Velvet Taco (2700 W 7th Street velvettaco.com)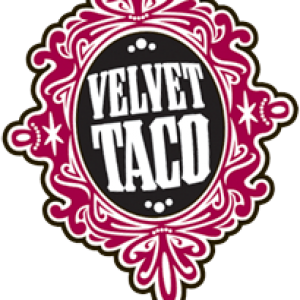 One of the most unique taco restaurants out there, Velvet Taco is poised to become a national name. With only two locations at the moment, one in Fort Worth and one in Dallas, Velvet is expanding to Chicago soon and is looking to spread everywhere in the US. What does this mean for you? It means you better get down to Velvet Taco quick so that you can claim you were a fan of their delicious tacos before they made it big. With a commitment to making everything from scratch, Velvet Taco is quickly becoming a local favorite. Get there soon – if you can find a place to park amongst the sea of people that are already hooked on their offerings, that is.
5. Revolver Taco Lounge (2822 W 7th Street revolvertacolounge.com)
This relatively new taco spot is unique in that the owners are perfectly content with remaining a small, family-owned business. The reason? As they state on their website, they have a "passion in keeping and maintaining the idea of small place, fresh ingredients, friendly atmosphere."They achieve this and so much more with their gourmet tacos. They're a bit more pricey than other options on this list, but once you taste one, you'll understand why. With everything from beef tongue (trust us, it's delicious) to veal to tiger shrimp, Revolver is going to be a force in the Fort Worth taco scene for years to come.