Dental Appointments in Fort Worth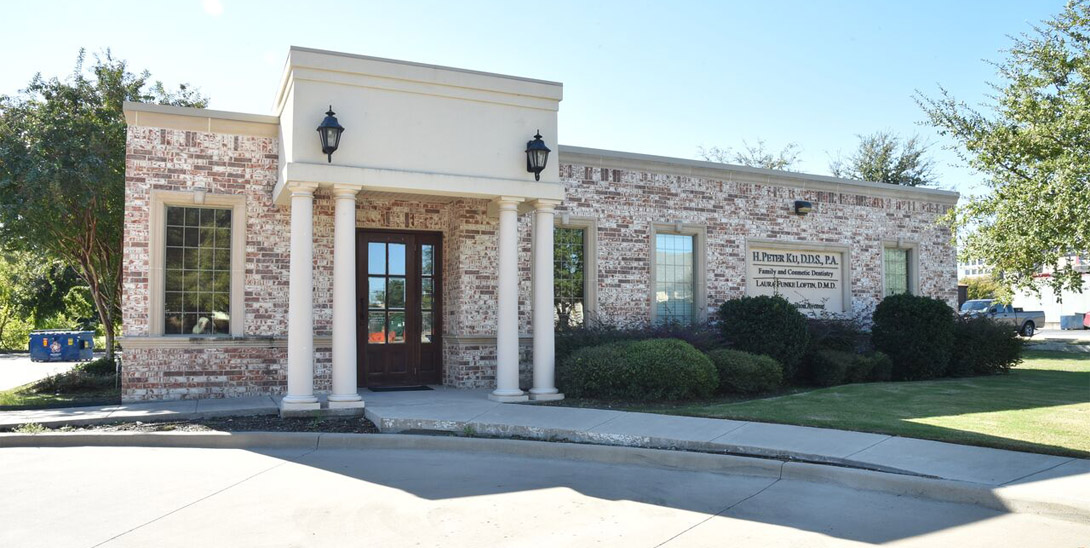 Our Fort Worth Dentist Office
Welcome to H. Peter Ku, DDS, PA located in the heart of beautiful Fort Worth, Texas. Our state-of-the-art facility was designed from the ground-up with the comfort and care of our patients as our top priority. Our practice features the latest in dental technology and advanced techniques, including digital imaging and sedation. We are also one of a very few completely "paperless" dental offices, enhancing the total care we provide. A clean, contemporary, southwest design creates a relaxed and comfortable environment for our patients to enjoy.
What to expect on your first dentist visit
Your first dentist visit generally includes a Comprehensive Dental Examination. We will diagnose your unique dental needs, learn your desires, and discuss how we might fulfill them. We will examine your mouth forsigns of oral cancer and dental abnormalities such as decay, missing teeth, jaw dysfunction and any defective fillings. To be thorough, digital radiographs (x-rays) will be taken. A full series is recommended by the American Dental Association every three years. If you have had x-rays taken recently, please bring them with you or contact us to have them sent directly. For those patients who have had regular dental care, a routine cleaning will likely be performed at this visit. If any signs of periodontal disease are present, more comprehensive treatment may be recommended. The details of this periodontal care will be discussed before initiation.