10 Things You May Not Know About Arlington's Christkindl Market
1)It's pet friendly!
You don't have to leave your four-legged family member at home to do your Christmas shopping. Just make sure you put them on a leash before heading out.
2)There will be over 50 vendors present at the market, each selling their own selection of unique, hand-crafted Christmas gifts.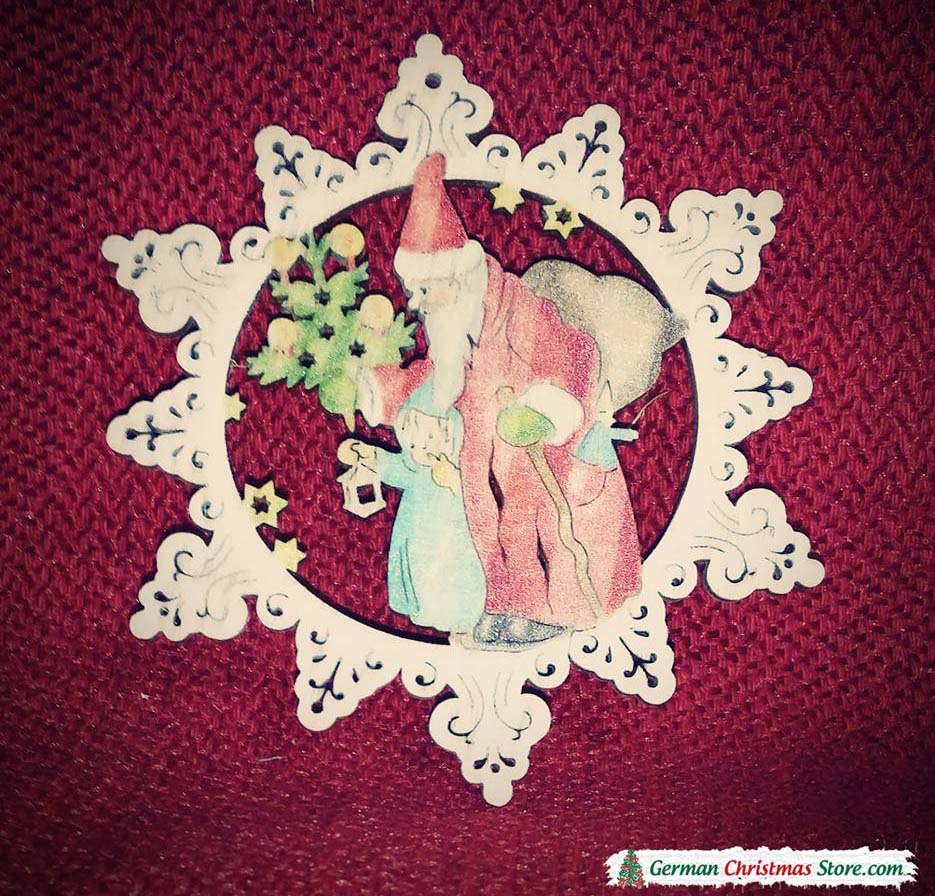 The largest vendor is Kathe Wohlfahrt, who travels all the way from Rothenburg, Germany for the event. You can also purchase traditional German products such as handmade wooden ornaments and unique lace window hangings from vendors such the German Christmas Store.
3)Christkindl markets date back to 1545.
This German holiday tradition has deep roots, dating back to the mid-16th century. There were even 'December Markets" as early as the 13th century in parts of Germany and Austria, but the name "Christkindl" came into usage during Martin Luther's Protestant Reformation, as a way of emphasizing Jesus Christ during the holiday, rather than the Catholic St. Nicholas.
4)The Texas Christkindl Market is the largest market of it's type in the South.
Arlington's market is only in it's 4th year, but has already changed it's name from the Arlington Christkindl Market to the Texas Christkindl Market to better reflect its mission, after attracting guests from 28 states and 11 countries last year. The largest Christkindl market in the US is in Chicago, but we're catching up fast!
5)Every Monday, the Market sets aside time in the evening to honor military veterans and their families.
Select vendors will be offering discounts to military service members and their families, and there will be a flag-folding ceremony each Monday at dusk.
6)It's a great opportunity to have your child's picture taken with Santa!
Local builder K. Hovnanian Homes has constructed a custom built Santa Haus just for the kids. Meeting Santa is free, and pictures are available for purchase. Santa's hours can be found here.
7)The Market features a children's marionette theater – they can even learn to build their own puppets!
This year, the Geppetto's Marionette Theatre will presenting an all new show, The North Pole Texas Holiday Show. Tickets are $10, and there are showtimes available Thursday – Sunday. Following select shows, there will also be complimentary workshops where your children can learn to build their own Christmas marionette. Click here to see available showtimes or purchase tickets.
8)The Market offers a variety of traditional German holiday foods – plus ballpark style nachos.
Did you know that ballpark-style nachos were invented in Arlington? Ricos Products first launched the cheesy favorite at the old Arlington Stadium in 1977, and they'll be on offer at the Christkindl Market next to the new baseball stadium all through December. Or if you're in the mood for something a little different, why not sample the goulash, bratwurst, or schnitzel from one of the many German-style vendors.
9)There are evening lantern parades each Wednesday – and your child can be in them!
The parade lasts from 6:30 – 7:30 pm, and each child will receive a battery operated lantern and have the chance to participate in the strolling parade, singing carols and receiving gifts from vendors along the way. You can register here – pre-registration is $20, or $25 on premises. This is a fantastic activity for children 4+, and spots fill up fast, so don't hesitate!
10)Parking and admission are free.
As always, the Christkindl Market is a completely free event. Free parking is provided in Lots D, E, and L of Rangers Ballpark, just adjacent to the entrance to the market. Due to a conflict with the Cowboys game on December 15, parking that day will be available in the parking lot of Hurricane Harbor, just across the highway, with free shuttles to the market available.
See you there!