Dallas/Ft Worth Pumpkin Patch Festivities
With Labor Day in the rear-view mirror and pumpkin spice EVERYTHING hitting the shelves, it can mean only one thing: fall is here. There is something about fall that makes you want to get outside and embrace the cooler weather (or at least the not-blisteringly-hot weather). While Halloween is still weeks away, it doesn't mean that you can't start to embrace the season.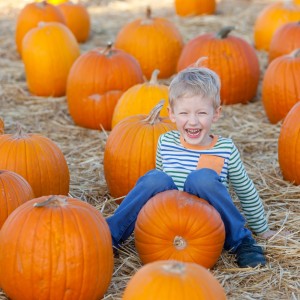 Hitting a pumpkin patch with your family is a tradition that many north Texans embrace year after year. With a multitude of venues featuring pumpkins, corn mazes and petting zoos, there's always something the whole family can enjoy. Pull out your jeans and boots and let us show you the best places to find your pumpkin patch spirit this year! 
Autumn at the Arboretum 
If you prefer sunflowers over scary, then the Dallas Arboretum is the place for you. From September 23-November 22, the Arboretum has transformed to the Land of Oz featuring hundreds of thousands of blooming plants and flowers. You'll think you followed the yellow brick road straight out of downtown. In addition, the Pumpkin Village is a must-see with more than 90,000 pumpkins, squashes and gourds. Pumpkins will be available to purchase, too. Be sure to check out their calendar of special fall events, including opportunities for the little ones to show off their costumes. There will be so many adorable photo ops you'll hardly be able to keep up! 
Pumpkins on the Prairie  
Pumpkins on the Prairie in Frisco is designed for those with children who are looking for a way to add some outdoor, energy-expending fun into their family outing. Featuring both a hay maze and bounce houses, Pumpkins on the Prairie is sure to wear out even the most active kids. Open from September 30-October 31, the pumpkins are ready to be picked, so come on by! This event is free and open to the whole community.  
Elves Farm 
While the name of the farm may have you thinking it's Christmas come early, don't let the name deceive you. Yes, you can get a Christmas tree here, but you'll have to come back later for that. For the month of October, the Elves farm is also where your family can purchase all your fall decorations and take a tour of the farm on a hay ride. There's also a farm zoo featuring chickens, goats, rabbits and a pot belly pig. If you're looking for more farm fun, check out the sack races and the Dress the Scarecrow activity. Elves Farm is open every weekend in October.  
Hall's Pumpkin Farm 
Looking for a challenge that stimulates your brain and your body? Head to Hall's Pumpkin Farm in Grapevine to get lost in a corn maze that stretches over two acres. For the brave, bring your flashlight and come after dark when spooky shadows are cast over the stalks. For the pumpkin lovers, bring your wagon because these pumpkins come in all shapes and sizes. Hayrides are also available for the young (and young at heart) to have the opportunity to view the whole farm. The farm is open daily from September 29. Please note, this is a cash only farm, so prepare accordingly. 
Looking for more pumpkin patches? Many local churches, schools, and troops create "pop-up patches" across the metroplex. Be on the lookout for one on your next drive around town!!