GLO…As A Gift? Find Out Here…
Do you have anyone in your family that is just impossible to buy for? Or, maybe you have family members who keep bugging you about what you'd like this year?  
Instead another tie or more festive dishtowels that will just get stuffed in a drawer, what about giving the gift of a better, more brilliant smile?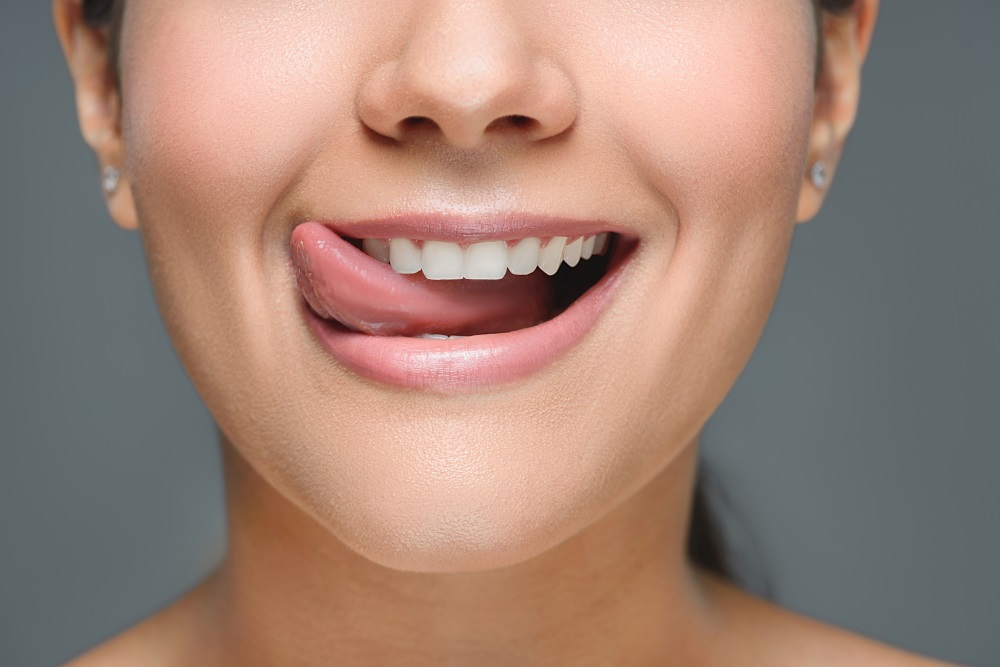 A whiter smile can boost confidence and increase positivity. And those are two things that anyone would love to receive as a gift! This holiday season, consider giving a GLO teeth whitening system as a truly special gift. GLO Professional Whitening has revolutionized the teeth whitening industry and provides our patients one more option in the teeth whitening repertoire.  
Even better—take a picture of yourself using the system, and get $25 cash back! Saving money and brightening your smile…it doesn't get much better than that!  
Before I dive in, is this a weird gift? 
Not at all! Studies have shown that bright, white teeth have a direct correlation on both success in professional endeavors and interpersonal relationships. Anyone who is hoping to find that special someone this year or land a new job could have an edge with Glo tooth whitening. Teeth whitening can make you appear friendlier, more approachable and can give you a more positive outlook on life. Each of these qualities can't be bottled up or wrapped in a box, so you should give the next best thing—GLO teeth whitening.  
Is this safe now or still a thing of the future? 
While you may think tooth whitening is a newer phenomenon thanks to increased advertising, the truth is that the concept has been around since the time of the Egyptians. Thankfully, technological and our understanding of the human body have propelled the science of teeth whitening forward.  
Both in office and at-home professional level products like GLO make tooth whitening the most popular cosmetic dental procedure on the market. Thanks to this, popularity the industry is always growing and moving forward.  
What is GLO teeth whitening? 
GLO represents the cutting edge of teeth whitening products on the market. There is no longer a need for messy strips, uncomfortable trays and sticky gels that previously dominated the at-home whitening industry. The GLO Brilliant Teeth Whitening Device is one of the easiest and most effective professional-level whitening products that can be used at home.  
The whitening gel comes in one-of-a-kind GLO Vials so it can be easily brushed directly onto your teeth. 8-minute applications are pre-timed for you and whiten the top and bottom teeth simultaneously. The device is hands free, too, so you can whiten easily as part of your regular routine. 
Sounds great, any downsides? 
The upfront cost for GLO is higher than other at-home products; however, the cost is easily offset by the results and the complex system parts. Included in the cost is a mouthpiece and storage case, GLO control and lanyard, 10 teeth whitening GLO vitals, travel case and charger. 
The reviews are in! 
On top of publications like In Style and Business Insider singing the praises of the GLO teeth whitening system, at-home users are flooding the internet to comment on the life-changing effects they've had. From less tooth sensitivity to ease of use, consumers are thrilled at the results they get—and without the mess and discomfort associated with other at-home products!  
In addition, our own patients here at Dr. Ku's office have raved about the benefits they've seen. If you suddenly see more bright smiles around the Fort Worth area, you may have just discovered one of the Metroplex's best kept secrets. 
If you are still on the fence, give Dr. Ku a call today to discuss this new, innovative product. Whether it's for you or a gift for someone else who needs a reason to crack a smile! We'll be happy to provide additional details and testimonials.