How to Prepare Your Child for the First Trip to the Dentist
How happy do you feel when you see your child completing milestones? The first step, the first word, and the first smile. These are all wonderful experiences that a parent will never forget.  
We're sure you felt a leap of joy when you saw your child had sprouted his or her first tooth, too. And that joy is natural because, at this stage, that will also mean your babe will soon be eating a more diverse diet, too. 
After celebrating this event, it's also time to think about another "first" for your child—his or her first visit to the dentist.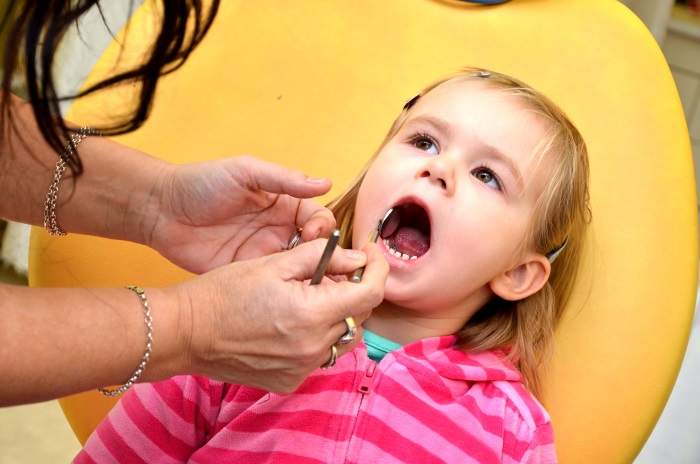 Starting dental visits at a young age can greatly increase the odds that your child will maintain good oral health and a sparkling white smile through life. But how do you get your child prepared for the chair? Are you concerned the experience will be intimidating? 
Let's jump in and see how you can quickly and simply get your child read! 
When should a child visit the dentist for the first time? 
In general, it's recommended that children should have their first dental visits no more than six months after the appearance of their first tooth. Starting dental visits at such a young age can play an important role in the oral health of your child later in life. 
To begin with, baby teeth may not be permanent, but they can cause issues in speaking and chewing if they are not healthy.  
What's more, tooth decay can occur as soon as your child's first tooth pops, and having tooth decay on baby teeth can further increase the risk of having tooth decay in permanent teeth. 
And, perhaps the most important reason yet, starting dental visits at a young age can help build the habit of proper dental care and grow familiarity with dental procedures so that these don't cause anxiety in the future. Building these routines at such a young age can greatly increase the odds that your kids will keep those healthy habits throughout life. 
How to prepare your child for the first dentist visit 
The first dental visit for your child can end up being frightening—for your child and for you—if he or she isn't prepared. But these simple tips can help get everyone on board for a stress-free dental visit! 
Tip #1: Practice at home 
It's very important for your child to get accustomed to having hands and fingers in and around the mouth before visiting the dentist for the first time.  
What's a hygienic and safe way to go about this? Try Running a soft, wet washcloth or a toothbrush specially designed for infants over the gums and teeth. This both cleans your child's teeth and gets him or her accustomed to having hands and dental tools in the mouth. Songs and games can reinforce this routine. 
Tip #2: Begin teaching your child about teeth 
Children love exploring and learning new things! Teaching your child about his or her teeth and mouth will not just be a way to get interested in oral health, but will also make the first dental appointment easier.  
Since we're talking about starting these practices at a very young age, simply teaching your child to identify where everything is in its mouth is enough for now. Songs, games, giving names to teeth can help here as well! 
Tip #3: Explain what to expect at the dentist's office to your child 
Your child's first dental visit will not involve any pain. The dentist will devote time to gently examine your child's teeth—and maybe clean them if necessary. At Dr. Ku's office, we make the visit a fun experience in order to create a positive association with dental visits.  
In addition, games like using a stuffed animal as a "dentist" in play or teaching your child how to be the dentist by allowing him or her to "examine"  your teeth will definitely be fun and help your child become familiar with the process.  
Your child's first dental appointment can very easily become a fun experience if you practice beforehand with fun and games! Follow the list above, and you will experience a tear-free first visit.