Must-See Events in Fort Worth Thanksgiving Weekend!
It's Thanksgiving Day, a time for fun, food, and family. You've got the turkey handled, the cousins are bringing the stuffing, and everyone's excited about the game. Now what are you going to do for the rest of the weekend?
1. Parade of Lights
This Friday, head down to Sundance Square to watch Fort Worth's iconic Parade of Lights as it winds its way through downtown. The theme this year is "Together for the Holidays", so it's a perfect chance to enjoy an evening out with friends and extended family.
http://www.star-telegram.com/2014/11/26/6320554/parade-of-lights-kicks-off-christmas.html
2.Santa in Sundance Square
Santa is visiting Downtown Fort Worth this weekend right in the middle of downtown in front of the 58' Christmas tree! For a $10 donation that supports local youth programs, you can get a photo with Santa or you can bring your own camera! Santa will be available Friday night, 7pm-10:30pm, Sat 10:30am-9pm, and Sun 10:30am-6pm.
 http://www.fwtrot.org/index.html

3.Christkindl Market

 Arlington's Christkindl Market opens Friday at 5pm for all you early shoppers out there. Bring the whole family out for an authentic German Christmas experience! Browse the stalls, enjoy homemade gingerbread, and don't forget to check out the Santa Haus and Marionette Theatre. Brave Combo will be playing Saturday night from 7 pm – 9pm, so stop by for some live, family-friendly entertainment! (Leashed) pets welcome!
http://texaschristkindl.com
4.Here comes Santa Claus at Casa Mañana
Another classic is being put on display at Casa Manana this season. Along with magic and cheer, Santa's elves and himself try to help Simon find the true spirit of Christmas. Tickets and showtimes available on the website.
https://www.casamanana.org/performances/here-comes-santa-claus
5.Polar Pajama Party Museum of Science
This Saturday, enjoy some fun in your PJ's! Buy a ticket to The Polar Express at the Museum of science and history's IMAX theater and enjoy hot chocolate, hands-on activities and photo ops with Santa and more! These events are separate from the movie but included with a ticket purchase. Pajama Party begins at 9 am sharp, so dont be late!
http://fortworthmuseum.org/polar-pajama-parties

6.Black Friday Deals
Of course it's time for the biggest retail weekend of the year. If you're brave enough to get out in the crowd here are some popular doorbusters that have been revealed!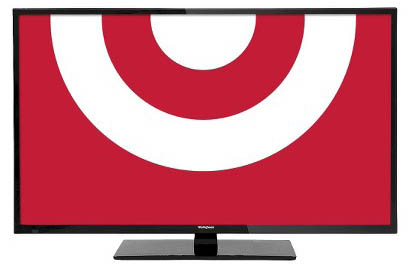 Link: Westinghouse 48" LED HDTV – $235
Link: iPad Air 2 with $140 gift card $499
Link: 50" 1080p 60Hz LED HDTV $218
Link: RCA 7" Google Play Tablet $29
Link: Polaroid 9" Tablet 59.99
Link: Amazon Fire HD 6 Tablet 79.99