Things to do in Fort Worth, April 29
Get out and enjoy the gorgeous weekend!
Nash Farm, Grapevine
Friday, May 1
http://www.grapevinetexasusa.com/includes/calendar-of-events/First-Fridays-at-the-Farm—May-Day-/19078/
Celebrate May Day at Nash Farm. The early European tradition of celebrating on the 1st of May often included dancing and singing around a maypole, playing games and crowning the Queen of May. Elizabeth Nash had Germanic ancestry and would have been familiar with all of these activities. Registration is required. Participants of all ages are encouraged to attend.
Passport Greece
Central Market Fort Worth
Saturday, Apr 29 – May 2
http://www.centralmarket.com/mobile/store-events.aspx?store=fort_worth
Discover a country whose history and culture are like no other. Taste the richness of traditional savory and sweet Greek dishes and indulge in the finest Greek wines. Who knows, a few plates might get smashed, during this no-holds-barred homage to one of the world's oldest and most intriguing cultures.  Experience the culture and traditions of Greece in the Café and on our patio. Includes music, dance and lots of Greek eats!
Society of Watercolor Artists International Juried Exhibit (Central)
Fort Worth Public Library Central Branch
Saturday, May 2
http://fortworthtx.evanced.info/signup/EventDetails.aspx?EventId=52304&lib=
For more than 30 years, the Society of Watercolor Artists has represented the finest in watercolor art. Based in Fort Worth and Tarrant County, this year's international juried exhibition features works from around the world.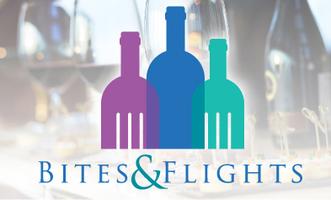 Spring Bites & Flights
West 7th Development
Sunday, May 3
http://www.west-7th.com/events/?evv=all
Join West 7th's premier Food & Wine event. With so many unique restaurants, West 7th dining options are diverse and delicious! Join us for a complete sample tasting from participating restaurants on a lovely Sunday afternoon. There will be wine tasting and live music – something for everyone!