What We Love About Fort Worth in The Fall
After a scorching hot summer spent in the pool or in the comfort of air conditioning, the thought of cooler fall temperatures lures you outside to rediscover all that Fort Worth has to offer.  Fall is the perfect time to escape the confines of being indoors and soak up the cooler fall weather.  While this is Texas and the summer heat can sometimes linger well into November, that doesn't mean you should hole-up inside.  Fall is a great time to get out and experience popular attractions without the summer crowds.   Pull out your fall clothes (halleluiah for leggings season!); grab a Pumpkin Spice Latte and set out rekindle your love of Fort Worth.
Oktoberfest Fort Worth 2016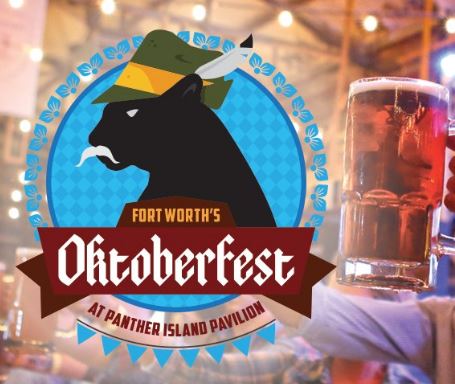 Leave your leggings at home and strap on your lederhosen! The second annual Oktoberfest Fort Worth at Panther Island Pavilion kicks off on September 24 with the ceremonial tapping of the kegs.  This event promises good food, music and, of course, authentic German beer.  Compete in the 5-k or the 15-mile bike ride before devouring German favorites like bratwursts, pretzels, crepes, and schnitzel.  Tickets are on sale now or can be bought at the door.
Halloween with Harry Potter
With the conclusion of quiddich season, Harry Potter fans will be looking for a way exercise their magic muscle and stay in spell-casting shape in the off-season.  Join fellow muggles to celebrate Halloween with the Fort Worth Symphony Orchestra as they play selections from the Harry Potter films.  This is a great opportunity for kids of all ages to experience an orchestral experience featuring well known music in a comfortable and relaxed atmosphere.  This spell-binding experience is on October 29 at 2:30.  Act fast or it will vanish before your eyes in a cloud of smoke.
Apple Picking
While pumpkins may have a monopoly on the fall season, apples are a close second.  Visiting an orchard and picking your own apples is a great way to ring in the fall season.  Most local orchards carry multiple varieties of apples, and in addition to apples, sell jellies, jams, cider, and other fall treats.  Not only is this a great learning opportunity for kids, visiting an orchard is a great way to escape the hustle and bustle of the city.
TCU Football
The Horned Frogs are starting their season ranked an impressive number 15.  Head to Carter field one Saturday this fall to be a part of the football dynasty and soak in the college football energy.  The stadium received over $164 million in renovations and is one of the most state-of-the-art stadiums in the country.  In addition to the amenities in the stadium, Frog Alley located outside hosts the family-friendly pre-game festivities and a place to cheer on the team as they enter the stadium.
Catch an Outdoor Concert
While the summer months are filled with outdoor music opportunities, experiencing concerts in the fall is much more enjoyable.  Think lower temperatures, less heat, and fewer opportunities to sweat through your clothes.  Although Friday on the Green has been running since April, it is not too late to catch a concert and grab a bite to eat from Near Southside eateries.  This family –friendly concert series is a great way to meet up with friends and support local establishments and bands.  Running through October 9 at Magnolia Green, Friday on the Green is a great way to usher out the summer and welcome in the cooler fall weather.
Fort Worth in the fall is the perfect opportunity to spend time outdoors and become a tourist in your own city.  Whether it is catching a game or dining al fresco on one of the numerous patios in the city, this time of year lends itself to being outdoors.  Enjoy exploring!