Wings Over Dallas
The Wings Over Dallas WWII Airshow is up in action again! This weekend, October 6-8, a blast from the past can give the whole family liftoff. 
Whether by enjoying the airshow, getting some education about WWII aircraft, or purchasing rides to experience these planes first-hand, this event will be a family favorite (if it isn't already). Enjoy the best selection of vintage aircraft at the 2017 CAF Wings Over Dallas WWII Airshow.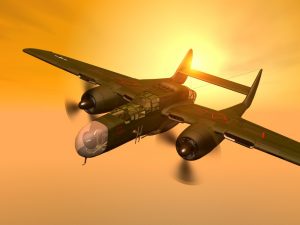 The biggest aircraft museum in the country 
With over 165 functional retro airplanes, CAF stands as the largest aircraft museum. Unsurprisingly, their airshow Wings Over Dallas represents the premium WWI airshow in the country. This is an event where you can fly back in time and encourage a memorable educational experience for your kids, while crossing off a bucket list item for yourself. 
From incredible vintage flight demonstrations and cockpit tours, to an endless spread of family activities and appearances by decorated war veterans, there's something here for every member of your family.  
What's different this year? 
Last year was the first time this spectacle was held, and this year it'll launch once again at Dallas Executive Airport. The show attracted almost 20,000 visitors from more than 30 states in 2016. Organizers expect an even bigger show this year, and so prepared for significantly increased attendance—this year, there are four times the seats provided in last year's airshow. Some guests this year will even be flying in during the course of events. 
"Last year's event was the first airshow in Dallas for more than 30 years", explained CFA President Robert Stenevik. "This year will be bigger and better, with a goal to make CAF Wings Over Dallas the nation's preeminent annual World War II-themed airshow and military reenactment event." Mr. Stenevik's comments were published in the Globe Newswire. 
This year also marks the 75th anniversary of the Doolittle Raid, and the organizers promised a reenactment of this post-Pearl Harbor attack on Japan. Besides eight B-25 bomber planes, the Doolittle Raid reprise will include accompaniment by pyrotechnics with dramatic sound effects. 
Aircraft rides 
Aerial demonstrations will be performed by more than 80 WWII-era aircrafts. You can apply in advance for the majority of these offerings in order to secure your spot. Aircraft rides can be experienced in heavy bombers, fighters and cargo/trainer planes. Some of these can be requested on-site, and some of them have a fixed schedule. Be sure you check the Wings Over Dallas website for the detailed schedule of aircraft rides. 
The event will also showcase famous military ground vehicles. 

 
Take your kids or students to Education Day 
Education Day falls on October 6, the first day of the Wings Over Dallas Airshow. On Friday, October 6th, parents or educators can take their kids on a free fieldtrip-gone-history-class. As visiting veterans take the time to share their war experiences with children, the history will unfold once again in Dallas over the course of this spectacular event. Education Day will also incorporate other activities, and the Airshow's organizers have invited local schools to bring their students to provide them with this top-notch living history lecture.