Countdown of 2018 Dental Advancements
At Dr. Ku's office, we value staying on the cutting edge of technology and dental medicine. And we've noticed that this matters to our patients, too!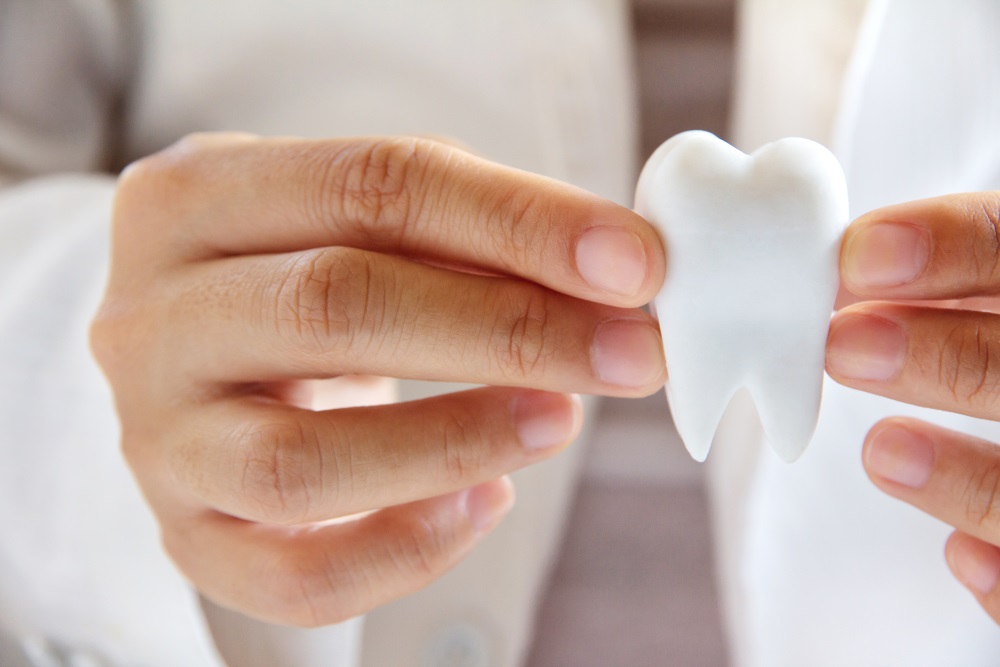 Thanks to you, we've been voted the #1 dentist for the second year running by the Fort Worth Star Telegram. This is not an honor we take lightly, and we are dedicated to maintaining top-notch service to each of our patients. To achieve that goal, we're always looking for ways to make your visits better and more comfortable. For example, we know that many of our patients suffer from dental anxiety, and it's our goal to make your time with us as pleasant as possible.  
In the spirit of the New Year and a shared love of countdown lists, here are the Top-10 Dental Advancements of 2018. Many of these you might have already seen integrated into our practice! As we head into 2019, your practitioners here at Dr. Ku's will be headed to more continuing education opportunities, too, so be on the lookout for updates throughout the year! 
Emotional dentistry – Understanding how a new smile will affect a patient is a much deeper concept than just the functional level. Dental practices are starting to integrate therapeutic techniques into discussing tooth replacement to ensure a patient is holistically ready, so we may soon have more tools to make your experience a positive one.
Increased role of imaging in design – Thanks to improved and specialized video software, numerous dentists and specialists are able to collaborate today on implants or veneers for a patient—all online. This allows real-time design and better outcomes.
Changing role of labs – The traditional role of labs is changing. While this many not as evident to the patient, it does play a role in their continuum of care. Labs were once the only entity able to complete certain tasks, but today's technology is allowing for more options, and labs now have to be nimble and more responsive to stay relevant.
Digital impressions – Interoral scanners provide digital dental impressions. Teeth and gums can be scanned more quickly and with higher level of patient comfort and give very accurate results to the dentist.
3D printing – This past year has seen a rise in 3D printing since the price of printers has fallen while the availability has increased. This will be used more and more in replacement teeth technologies in coming years.
Use of augmented reality – While this is still in its infancy, it's a thrilling technology that will help patients know exactly what to expect in a procedure as well as give lifelike representations of what the dental work will look like when complete.
Digital x–rays – Digital x-rays are faster and contain less radiation than traditional x-rays. The quality of the resulting image is very high, and it can be zoomed in to pick out the finest of details. This makes diagnosis more accurate and yields more reliable results.
Laser dentistry – Lasers are no longer a thing of the future! Lasers improve efficiency and eliminate discomfort in a number of dental procedures, including filling cavities, reducing tooth sensitivity, getting rid of tumors and whitening teeth.
Widespread sedation dentistry – Sedation dentistry is much more widespread now and has allowed patients who previously feared coming to the dentist to explore new options. Dr. Ku's office is on the leading edge of sedation dentistry, so if your New Year Resolution is to overcome your fear and visit the dentist, let us help you!
Better Dentistry – Thanks to online and streaming continuing education, dentists are able to learn new techniques and skills without ever leaving their office. At Dr. Ku's, we are committed to continuing education and strive to learn more every year. We look forward to working with you in 2019 and showing off all that we continue to learn!