What Education Do My Providers Need?
With the start of the new year, many people take the opportunity to reexamine their career path and take a hard look their goals and dreams. Some of our patients have told us they wish they had pursued a career in dentistry when they were younger. However, obstacles such as costs of higher education—or the woes of organic chemistry—were deterrents to actually achieving that goal.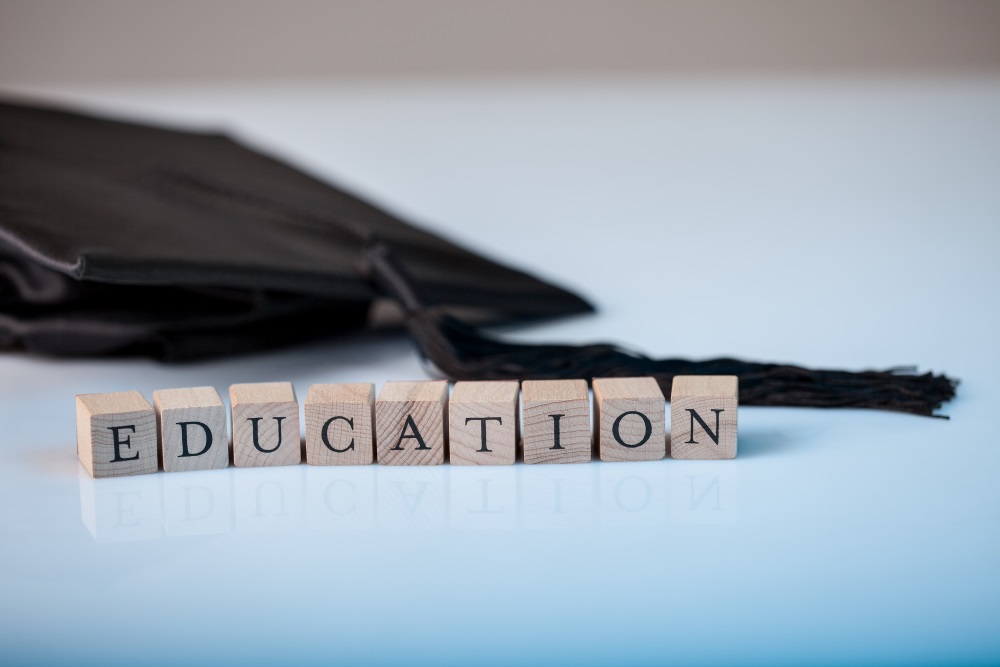 If you are toying with the idea of changing careers, or what to know what education your dental providers are expected to have, then we have the article for you! The great news is that, if you do think we're having the time of our lives at Dr. Ku's office and wish you could be a part of it, you don't have to go to dental school to work in a dental office. There are other career paths including dental hygienists and dental techs who report high career satisfaction.  
If this is all piquing your interest, then keep reading to learn more about the education needed to start this exciting new career in dentistry. Or, feel free to ask us at your next appointment about our educational experiences. We are always looking to add more people to the dental practitioner family!  
Dental Hygienists  
A career as a dental hygienist offers a variety of roles and challenges to be explored. For hygienists practicing in a dental office like ours, the dentist and the dental hygienist work together to meet the oral health needs of patients. Together as a team we work to ensure optimal oral health for each individual. Typical duties include screening patients for oral heath conditions, taking x-rays, teeth cleaning and taking impressions.  
Dental hygienists traditionally receive their education through colleges and universities, dental schools, junior colleges, and technical schools. The minimum requirement for state licensure of dental hygienists in Texas is an Associate Degree, which takes about two years to complete. In addition, all states require an active state hygienist license. In many cases, dental hygienists pursue continuing education through obtaining their master's degree. This allows more flexibility in what they choose to do in their career, too. 
Becoming a dentist 
Dentists are considered practicing physicians since dentistry is a subspecialty of medicine. Prior to applying to dental school, students are required to complete medical prerequisite classes while obtaining their undergraduate degree. These classes are generally science-based and help build a strong foundation for dental school.  
Prior to applying to a dental program, students will need to take the Dental Admissions Test (DAT), which is a timed multiple-choice exam conducted by the American Dental Association (ADA). The DAT measures the general academic ability, comprehension of scientific information, and perceptual ability of each applicant. 
Once admitted, dental school takes four years as a full-time student. Once a student graduates and passes the state-administered board exams, he or she is able to treat patients. These state-run exams certify that the minimum standards for training and competency have been met. At that point, a dentist is free to practice in the state with no additional requirements (aside from ongoing Continuing Education). 
Dentists may also pursue additional training by completing residencies and other postdoctoral education. Those who want to provide General Dentistry can learn about advanced topics in that field, but some may become certified in a dental specialty. The ADA recognizes a total of nine dental specialties, including dental public health, endodontics, oral and maxillofacial pathology, oral and maxillofacial radiology, oral and maxillofacial surgery, orthodontics and dentofacial orthopedics, periodontics, and prosthodontics. Each specialty has its own board that certifies dentists who meet education, training, and examination requirements. 
Continuing Education 
To remain number-1 in Fort Worth as named by the Fort Worth Star Telegram, Dr. Ku's office takes Continuing Education very seriously.  
Continuing Dental Education provides learning opportunities for dental professionals at all career stages. Courses range from single-day lectures to weeklong symposia to preceptorship programs spanning months. At these seminars or conferences, we're able to improve our skills and learn the latest techniques in dentistry. This is a great way to continue to update our skills so our patients are served faster, more accurately and without any discomfort. We're also able to preview the latest developments in diagnostics and preventative treatments that help us catch conditions sooner and solve problems before they become dire.