Let's Get Out the Vote!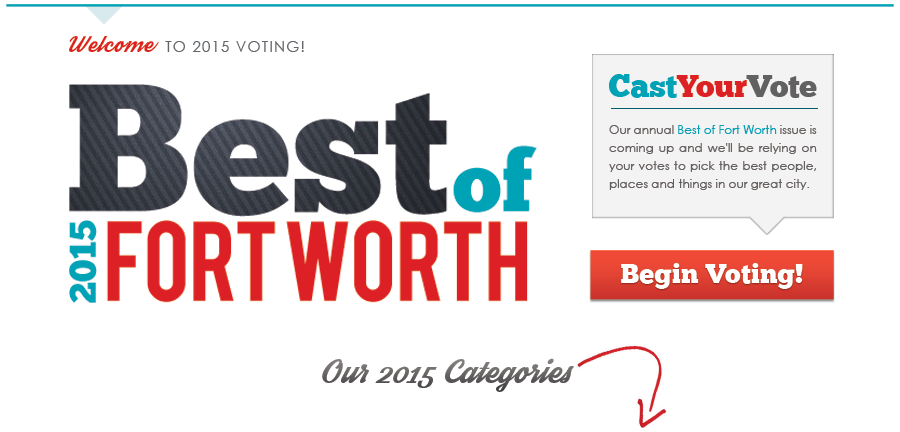 Dear friends,
Fort Worth, TX magazine's annual "Best of Fort Worth" voting is up! We'd be so grateful if you would take a moment to cast your vote for our office, and help us get a little love!
Unfortunately, there's no "Best Dentist" category (though you can suggest it!), but there is "Best Teeth Whitening". All you have to do is click here to vote in every category, or you can click here if you just want to vote for Dr. Ku!
We're proud to be Fort Worth's leading dentist, and we'd be truly honored to represent our profession in Fort Worth's leading publication. So please, take a moment, and cast your ballot for Dr. Ku!