Smile-Worthy Fort Worth Events!
School is out, and guests are in town for the holidays! What a ride. No matter the size of your house or how much you love you guests, the walls might start to feel like they're closing in on you after a couple days.  
You'll probably be ready soon to get out of the house! And while we know Fort Worth is brimming with activities for young and old, it can be hard to think of things to do or places to go when you're put on the spot. It can also be difficult to bridge age gaps and preferences when choosing an activity.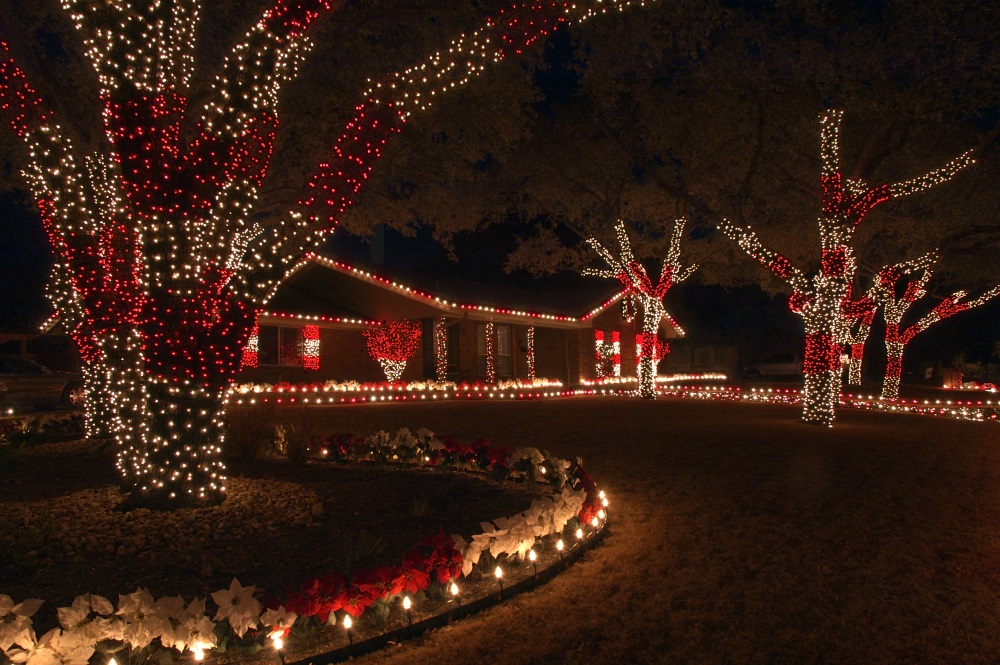 To help break the stalemate on decision making and to get folks off the couch, we have provided some of our holiday favorites in North Texas. Let us know if we forgot anything, because we're sure others would love to crowdsource ideas! 
Gift of Lights in Fort Worth  
Ever dream of hitting the Texas Motor Speedway? Here's your opportunity! Cruise around the raceway through the Gift of Lights and experience over 150 new light displays this year. At the end of the tour, explore Santa's Village for family-friendly activities, including photos with Santa. Admission is $25 per car; however, if you bring an unwrapped gift for Toys for Tots, you'll receive a $5 discount. The event benefits local charities and is open daily from 6pm-10pm. 
Historic Grapevine Light Displays 
There is a reason Grapevine is considered the "Christmas Capital of Texas." With three different nights dedicated to decking the halls, there's no reason to miss out on the excitement! While the Christmas tree lighting happened just after Thanksgiving, there is still time to catch the Parade of Lights and the Twinkle Light Boat Parade. The Parade of Lights in is the largest lighted Christmas parade in North Texas and will feature more than 100 lighted floats and marching bands! And if that isn't enough, head to Lake Grapevine to watch boats decked out in holiday decor and lights parade from the Twin Coves Marina to Silver Lake Marina. Each event is free and open to the public.  
Panther Island Ice 
If you're looking to work off some of the holiday treats that litter every surface, then ditch the tennis shoes for ice skates! Hitting the ice makes everyone feel like a kid again. Located at Coyote Drive-In, the Panther Island Ice rink is the only outdoor ice rink in Fort Worth. Bring your gloves for a great, family-friendly time! 
Enchantment Fort Worth 
Get lost in the world's largest holiday maze that is based on the children's book Eddie, The Mischievous Elf. While winding through the maze, hunt for lost presents and help Santa save Christmas! For the shoppers among you, peruse more than 100 local artists and businesses. Bring your appetite for festive foods and warm drinks to keep you cozy as you explore this winter wonderland.  
For the sports lovers… 
If you're missing your traditional Saturday college football, take in the post-season college football games hosted in Fort Forth. The Armed Services Bowl takes place in the TCU stadium on Saturday December 22. This year the Houston Cougars will take on the Army Black Knights. This is the 16th annual Armed Forces Bowl, so many North Texans make this a part of their annual holiday traditions! 
We hope that this holiday season you're able to take time and reflect on the real gifts of 2018—the memories and experiences past. Here at Dr. Ku's office we have been so fortunate to serve our patients and the community over the past year, and to have been named the #1 dentist in Fort Worth by the Star Telegram for the second year running! We look forward to spending time with each of you in 2019, too!