Summer Workouts—And How You'll Be Guaranteed to Crush It
With temperatures already rising to over 100 degrees, it's easy to skip your workouts and veg out indoors with the air conditioner blasting. 
While we all need to recuperate from that heat that zaps our energy, don't let this become an excuse to skip your workouts. Full-body health and your oral health are intricately tired together. While we're normally reminding you to monitor good oral health practices, today we're going to help get you through your summer workouts! So grab your water bottle and throw on a tank top, because if you're going to sweat this summer, you might as well do it in an organized exercise routine to keep that body healthy!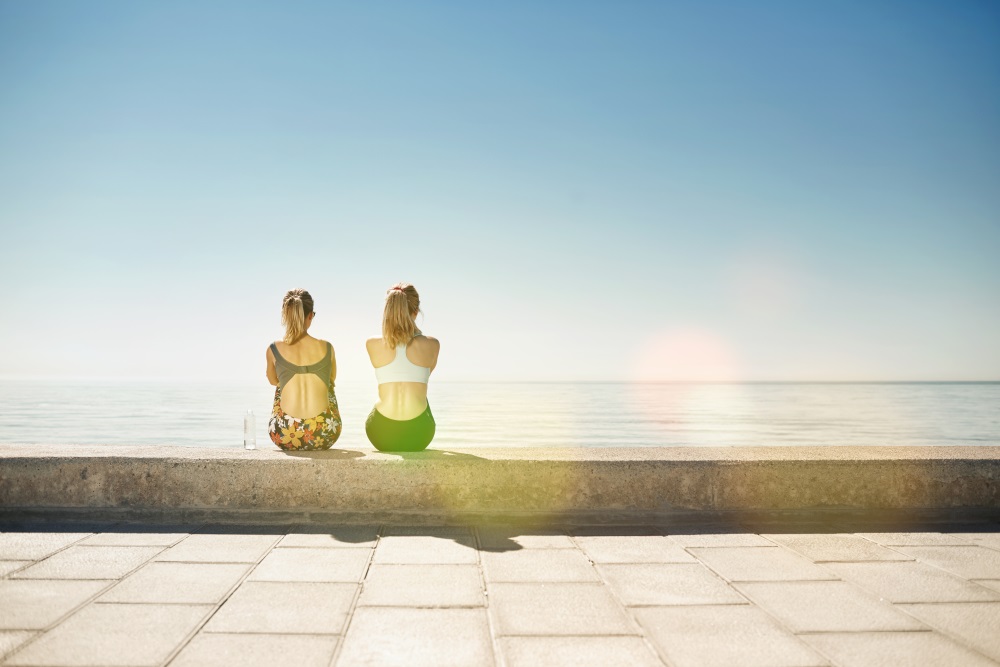 Hit the pool 
If you want to cross-train this summer, consider jumping in the pool instead of lacing up those running shoes. Many local parks and recreation centers offer both water aerobics or master swim classes for adults. Swimming is the best full-body workout you can do, and can greatly increase your cardio strength. Many outdoor pools also have a few lap lanes in addition to the play area or kiddie pools. And don't forget to apply sunscreen and stay hydrated. Even if you don't feel thirsty surrounded by water, you definitely need to be drinking up!  
Be the early bird 
If your workouts are outdoors, avoid the hours between 10am and 3pm. These are the hottest hours of the day and training in the intense temperatures does not boost stamina or help you burn more calories. The only thing you may be burning is your skin! Get out early before the sun rises high or wait until dusk. Heat exhaustion or dehydration can set in quickly if you aren't prepared. If you are newer to working out, experts warn that it takes between 5-10 days to get used the heat. Don't let this deter you, but also remember that you might need to slowly ramp up your workouts over time to get acclimated.  
Check the weather forecast 
We know our weather in Texas can be quite volatile, especially in the summer with the extreme temperatures. Check the forecast before going out for a run or bike ride. Sudden thunderstorms and flash flooding can occur, too. If it does start to storm, it's important to seek shelter quickly. Avoid tunnels under roads that commonly are used as bike paths as they can flood quickly in a storm.  
Stay hydrated 
Drinking water during your chosen activity is obvious; however, it's important to continue drinking after you're done working out as well. Carry a water bottle around with you all day to ensure you're hydrated going into the workout as well as replenishing your fluids after. If you are exercising for over an hour, it's important to integrate electrolyte-infused beverages into your hydration plan. In extreme temperatures you lose water, but you also lose salt, which can throw off ALL you internal systems. Replenishing electrolytes will help keep everything balanced! 
Don't let the summer heat prevent you from getting outside to exercise. By following these steps, you can easily continue to workout while remaining summer heat safe. Let us know if there are other family-fun and summer-safe outdoor activities that you like to do. Share with us in the comments or on our Facebook page!