Thankful In Fort Worth, Texas
With Thanksgiving just hours away, we want to take the time to count our blessings and tell you what we are thankful for this year. Living and working in Fort Worth allows us to be in a community full of loving families, hard-working folks, and people dedicated to the betterment of our home town. We are thrilled Dr. Ku's office has grown roots here in North Texas and even more humbled that his office was once again voted as the #1 dentist is Fort Worth by the Star Telegram. Read our list of what we are thankful for and make sure to add your own as well!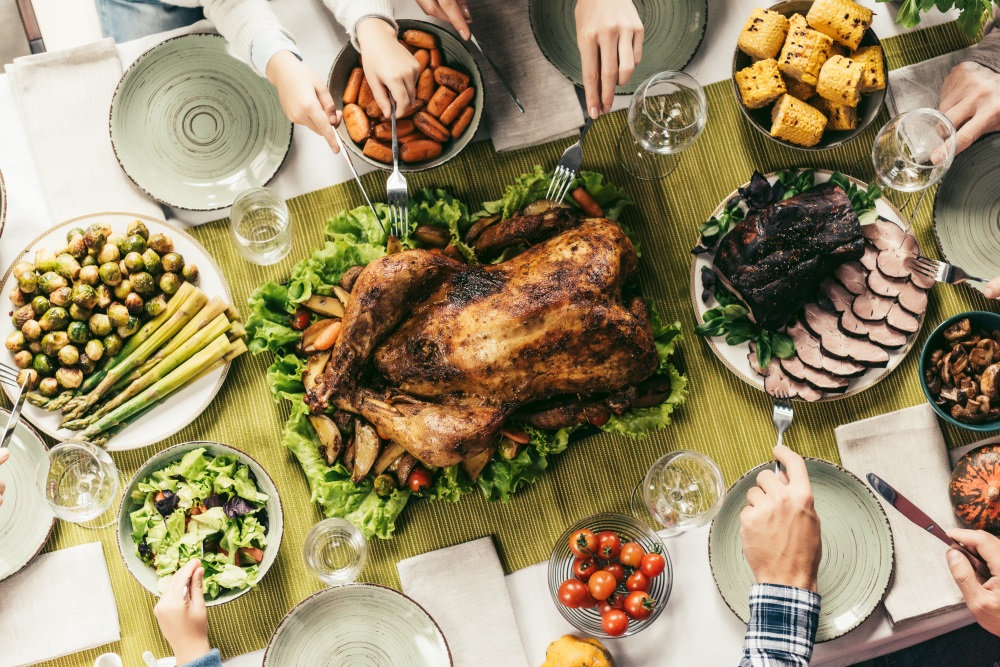 Living within local history 
Fort Worth, TX commonly calls itself "the city of cowboys and culture." While those two things seem to contradict each other on the surface, in reality that's one of the ways Fort Worth exudes a deep-rooted sense of home and welcoming, even for people who are first-time visitors.  
We are so thankful to live in a city that is teeming with history and adventure around every corner! Below are some of our favorite places to visit year-round, each of which we're truly thankful for. 
Sundance Square is famous for its retail and dining. Grab some hot chocolate this fall and watch as the Square is transformed into a winter wonderland!

 

Stockyards Museum and Station is located in the historic Livestock Exchange Building and documents the history of the cattle trade and its role in the growth of Fort Worth, from a mere stop along the Chisholm Trail to the center of the ranching, cattle-shipping and meatpacking industries.

 
Vintage Flying Museum is located at the south end of Meacham International Airport, always open to tour nearly two dozen rare and historic aircraft. Also on display are a dedicated reciprocal and jet engine room, an FAA aviation education resource center, WWII memorabilia and artifacts, and a unique aircraft model exhibit.

 
Easy escapes to outdoor adventures  
This is the perfect time of year to soak in mild temperatures and escape to the outdoors to take in the natural beauty of North Texas. Here are some of our favorite places to get out to in nature: 
Everyone is a child again at the Fort Worth zoo. With over 540 species represented, there's always something new to see!

 

Trinity Park boasts over 40 miles of hiking and biking paths along the river. You'll also find a duck pond, large playgrounds and a miniature train that's been running since 1959!

 

Fort Worth Nature Center is a remarkable park and education center located in Fort Worth, just north of the city limits. The park includes a small herd of bison, a prairie dog city, and alligator residents in the lake.

 

Did you know you don't have to head out west to fly-fish? Avid fisherman attest that some of the best fly-fishing is right here in Trinity River!

 
What we're most thankful for: each one of you 
One of the best things about working, living, and having our practice in Fort Worth is getting to interact with each of you, our patients! We understand that going to the dentist is not the appointment everyone looks forward to. However, we appreciate the joy, positivity, and smiles each of you bring to our office. We are also thankful for the staff at our practice. We work with some of the most professional, talented, and kind people in the area. Their dedication to great service and hospitality are directly related to the success of our office. 
We wish each of our patients and their family a Happy Thanksgiving from the team at Dr. Ku's office! Be sure to connect with us on social media this holiday season!