MORE Things We're Thankful For In Fort Worth
DFW is an acronym we all identify by to a degree…but for those of us who are proud to live in Fort Worth, we're grateful for a lot of what makes our community unique. We were so pleased with the additional comments to last week's blog, Things We're Thankful For In Fort Worth, that we felt like it was worth celebrating with another post. 
And at this time of year, we find it all too easy to narrow in on why we've chosen Fort Worth over all other places in the world. Here's a list of more items we and our patients are grateful for here in Fort Worth.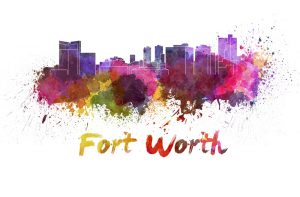 Take a look at the comments others have left us! 
"Mexican food"
With the population of Fort Worth becoming more and more diverse, we have the whole spread of Mexican-inspired cuisine, from Tex-Mex to mom-and-pop shops with traditional Mexican dishes. Think imported salsas, family recipes, and fresh cotija cheese and corn. You'll never go home hungry. 
"The food options in general"
It's that time of year…you know, those holidays that are all about the food on the table. We can't help but feel appreciative that our dining options in Fort Worth are as about diverse as they come. From Indian to Hawaiian, Asian, Japanese, Italian, Greek, Salvadorian, traditional American, Columbian and more – Fort Worth satiates all our worldly desires.  
"The art scene"
Often considered the museum capital of the Southwest, Fort Worth boasts multiple visit-worth museums. Fort Worth itself is on the map as a "culturally astute place for modern and historical art," with no less than five internationally recognized museums. Not to mention the architecture that stands out throughout the city! 
"We keep the honky-tonk in modern Texas"
With places like Billy Bob's Honky Tonk Bar, the National Cowgirl Museum and the only place in the world with twice-daily cattle drives, there's clear evidence we are not trying to forget what makes us Texans—yet we are moving forward in the future like the rest of the world, naturally, with our world recognized character.  
"Affordable"
They say everything is bigger in Texas, but that doesn't quite correlate to the cost of living. Living in Fort Worth boasts a 4% lower-than-national-average cost for residents, and home prices are 31% lower than the national average1, too.  
"Opportunities galore"
Known for our aviation and aerospace sector, plus corporate and professional operations, life sciences, logistics, manufacturing and natural gas, Fort Worth's central location and diverse economy make for a skilled workforce that continues to draw interest from all industry clusters2, providing opportunities for all skillsets and ages.  
"Transportation"
Nobody likes to sit in traffic. And the best way to peak efficiency, whether you're a business or just a normal person trying to make things happen in life, you need to be able to get places quickly. Fort Worth's four airports, substantial rail network, and extensive highway system ensure that accessibility to any location3 in FW takes 30 minutes or less. 
"200 parks"
Did you know in this lovely city of ours there are 200 parks? Yes, you read that right—200, all beautifully maintained by our Parks and Recreation Department. From parks and trails, to community centers, athletic programs, pools and aquatics, fishing, golf, tennis, botanical Garden, dog parks, log cabin village, Nature Center and Refuge, to the Water Gardens and more – there never has to be a dull moment! 
"Sundance Square"
With its history of gambling joints and brothels that was later developed by the billionaire Bass family, the Sundance Square (named after the infamous Sundance Kid) was turned into a community goldmine filled with things to do (like the Water Gardens), places to go (like the Sid Richardson Museum), and people to see (at the Bass Performance Hall). 
"We make currency"
How many places can say they make paper currency? Only five sites in the whole of America, as a matter of fact. And it's always gratifying to have coins jangling in your pocket, even more so when they have the FW stamp. So yep, we're grateful for that too.