Tips For Summer 2018 Travel
With summer vacations right around the corner, you might already have vacations planned that require a trip to the airport.  
Exciting! 
While getting to your destination is great, the process can be long, tiring and frustrating…especially if you have kids in tow or are having to conquer the labyrinth that is DFW Airport! To ensure that we enter the summer stress-free and each make it to our vacation destinations in one piece, we've provided our Tips and Tricks on how to make air travel easy!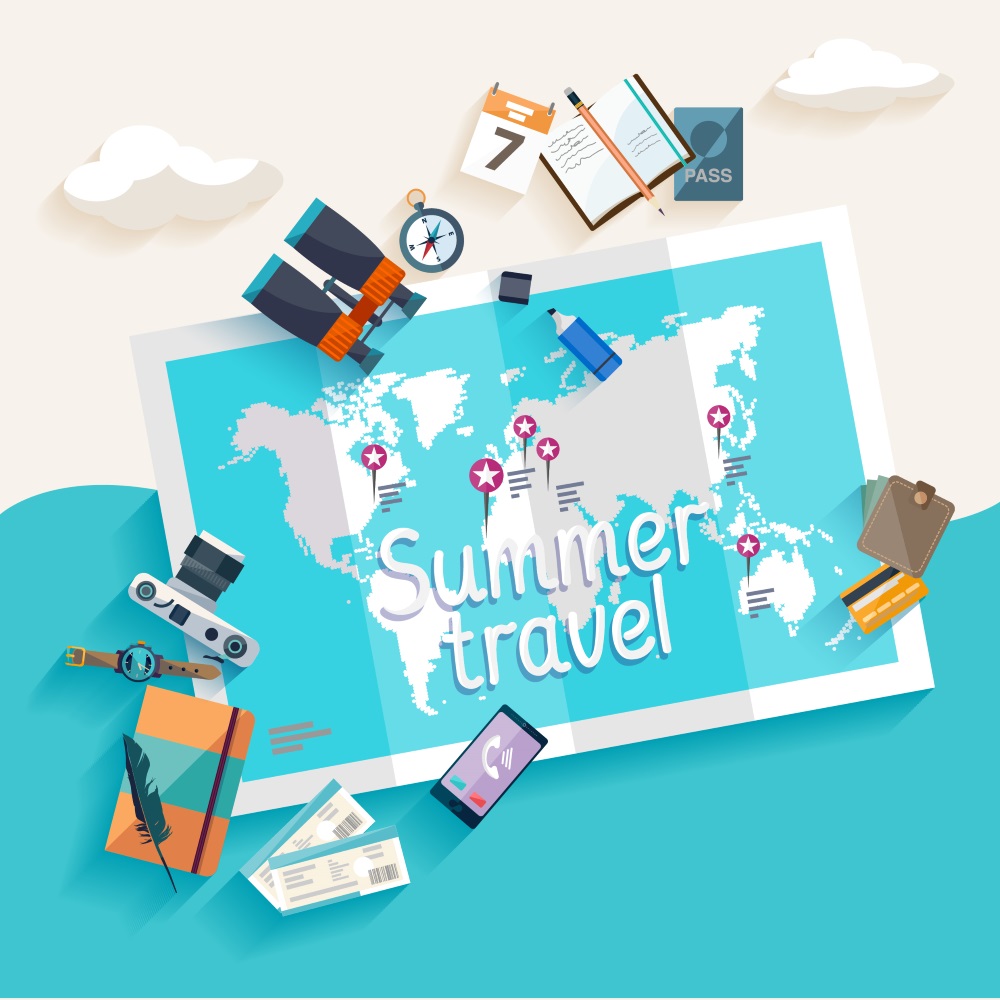 Packing 
Depending on the duration and destination, our packing advice is going to vary slightly. If you're heading out of town on a short trip (i.e., less than two weeks), pack light and consider shipping toiletry items to your destination via Amazon or another big-box retailer. This could include wipes, diapers, sunscreen, snacks, or even sippy cups—things that your children rely on daily, but you don't want to take up room in your bags. Remember, it's important to be agile at the airport, and that requires less stuff! 
If you are taking a long, luxurious trip that will have you out of town for weeks at a time, still pack light. You will not want to be lugging around huge suitcases for weeks on end. If you are gone for a while, scope off where you're going and the options for buying additional necessities when you get there. For instance, if you need extra shirts for your kids, is there a Gap Kids (or the foreign equivalent)? Having this knowledge will help you pare back your belongings. Also, look for accommodations with washing machines, like on Airbnb. This will help you pack less and re-wear more! 
Finally, don't forget to double bag all your liquids. You don't want shampoo spilling all over a week's worth of clean clothes! 
Navigating the airport 
This can be daunting, especially with strollers, car seats and all those bags (however, if you followed our packing instructions then it won't be that many)! So for starters, check in ahead of time. Then, if you are traveling with another adult, have them drop you at the curb with all the bags or clunkier items. The other adult will park the car and solely handle the children. You will be able to divide and conquer and get those bags checked before the cutoff time. 
Once in the airport try to be as nimble as possible. This means checking everything you can. After you pass through security, keep your kids moving. This will help them get out all their wiggles before the flight. 
On the plane 
Be like a boy scout and come prepared with one of each of the bare necessities. This means snacks, extras clothes, diapers, activities and a little bit of grace for yourself and your family. No matter how many times your kids cried, or the number of lollipops you had to feed them to keep them quiet, it's ok. Th plane ride is just something you have to get through! 
…Enjoy your vacation 
Celebrate once you get there, because you did it! Enjoy your vacation and cherish all the moments with you family or friends, because soon you'll have to pack up and do the whole airport thing all over again. With these easy tips, we hope to make getting to your destination less stressful and, if possible, thoroughly enjoyable! 
We are always looking for new tips and tricks for traveling—especially with kids! So let us know what works best for you and your family!